Face Value & Eye Candy
By: Taryn Bell
{DOUBLE Review!}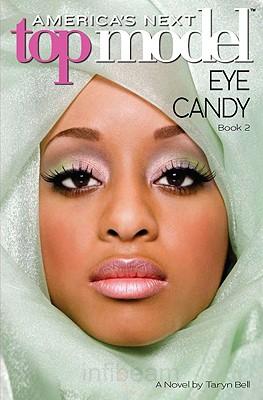 Overall Ratings: Both 3.5/5
In Face Value, four girls that couldn't be more different enter the Top Model house. We meet Chloe; the daughter of a supermodel that has looks to match her mother's, Lindsay; a child star whose fame has dimmed, Alexis; the girl-next-door who may seem like no competition, and lastly, Shiva-Rose; the exotic girl. They all encounter their own problems throughout their time in the Top Model house. Chloe is having problems with her seemingly perfect boyfriend Liam thanks to one of her roommates, Lindsay will do anything to get her stardom back, Alexis almost gets in trouble with the law, and Shiva-Rose develops a forbidden crush. They may be roommates, but only one can win the grand prize. Who will it be?
In Eye Candy, the four girls make it through the first challenge, however, the second challenge is coming up soon and the competition gets more fierce. Chloe develops a crush on someone else even though she has a boyfriend. Lindsay is having a hard time deciding between being fair or doing what she wants. Alexis may have survived one of the scariest nights of her life, but that doesn't mean she has learned her lesson. Lastly, Shiva-Rose is having more boy problems. Are they only "other contestants" to each other, or are friendships possible in one of the fiercest competitions of their lives?
The reason why I did a double review is because they are back-to-back books (Eye Candy picks up right after Face Value) and they are pretty short, more like novellas. I love the TV show, so I thought I would give this series a try. The reason why they are only a 3.5 is because I found most of it to be too unoriginal. Although one can expect it to be similar to the show it is based on, more creativity could be expressed. I liked the differences in all the characters and their background information, it helps the reader understand them better. On the other hand, the plot could have been much better developed with details. However, the endings are very suspenseful, especially in Face Value. Right after I finished Face Value, I ordered Eye Candy. If the entire story was as good as the ending, it would be a solid 5. I have also learned a thing or two about the modeling and fashion industry from this, but it is not the source you should use if you are purely reading it to learn about the industry. Overall, I'll be reading the last two books of the series, but I hope it'll be better developed.